ThirdDrawing

wrote:

↑

October 10th, 2017, 7:46 pm

TLOU game play isn't bad, but its biggest issues are plot and its awful ending.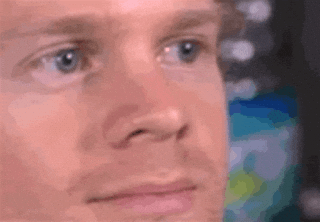 ]
Im sorry I just have no other reaction to this statement, I mean I get the gameplay criticisms even if I dont agree with all of them, but Im just a bit flabbergasted by this statement, do elaborate please.
KSubzero1000

wrote:

↑

October 10th, 2017, 7:37 pm

I'm glad you like the game so much, Todinho, but I completely disagree about the specific issues associated with TLoU being present in 99% of third-person shooters. In fact, I would argue that both Uncharted and TLou are quite unique in how artificial and shallow all of their systems are being designed. Please note that I'm not disagreeing with what you said regarding the visceral feel of it all - it's indeed great, but it's only thanks to various smokes and mirrors. Peek a little behind the curtain and the illusion of interactivity becomes rather obvious. On a sliding scale of Presentation vs. Interaction, TLoU is certainly closer to Telltale's The Walking Dead than to Vanquish.

With all that said, these design choices have certainly struck a chord with many players such as yourself, which means that Naughty Dog definitely knows how to please their fanbase. I hope you'll like the sequel as well!
I fully concede TLoU isnt the deepest game in terms of mechanics and especially the AI,which certainlly was far cry to what was showed in the E3 demo, has problems but compare the AI in this game to most 3rd person shooters, enemies will try to flank you, will retreat,etc which like I said is not on the level of the E3 demo but I found quite a step up from most games of this type where all the enemies do are targets in a shooting range.
Add this to the resource managment where, at least in higher difficulties, every bullet counts and where you die very fast as well, it really makes you take advantage of stealth, to set up ambushes and plan how to solve an encounter, that of course is within a limited set of tools, it's not like MGSV for example where if you're caught carrying a soldier and you can throw him at your enemies to stun him or drop a supply crate on a boss, in that comparison TLoU is clearlly wanting and even compared to older games like RE4 where you can shoot enemies in the legs for a different effect, but comparing it to other 3rd person shooters like say binary domain,inversion and even Uncharted, the thought process in TloU is alot more involved and enjoyable to me.
I think the game provides this good middle ground where the game gives a limited amount of tools but they are varied enough to provide an extra-depth that makes what would be a standart shooting game more interesting, though I will admit having to keep throwing bottles got old

.