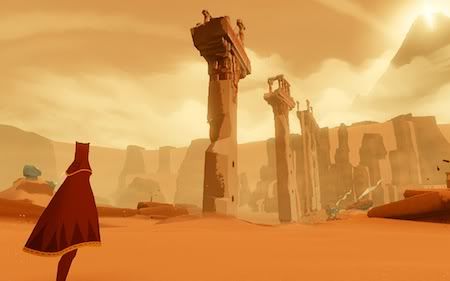 This week we deliberate over Thatgamecompany's offerings.
In this Issue Leon, Tony, Josh and Sean review the outstanding, innovative titles produced during Thatgamecompany's three game deal with Sony; the soothing flOw, the beautiful Flower and the emotional Journey. The panel also contemplate the developer's future post Kellee Santiago and PlayStation exclusivity.
Music used in this show is as follows:
Track 1
:
Gratitude
by Austin Wintory (flOw)
Track 2
:
Lazy Daydream
by Vincent Diamante (Flower)
Track 3
:
Nascense
by Austin Wintory (Journey)
Track 4
:
Apotheosis
by Austin Wintory (Journey)
Cane & Rinse 31
was edited by
Sean O'Brien.
You can subscribe using
iTUNES
or use our
PODCAST RSS FEED
, or you can just simply
DOWNLOAD IT HERE
instead.