We discuss the start of Kojima-san's classic series that introduced us to the character of Solid Snake.
In the first of six planned monthly Metal Gear specials Leon, Tony, James Carter and Ready-Up's Paul Rooney return to the series' MSX origins with the original 1987 Metal Gear and its 1990 sequel, Metal Gear 2: Solid Snake. We also cover off a few of the other non-canon spin-offs and gaidens.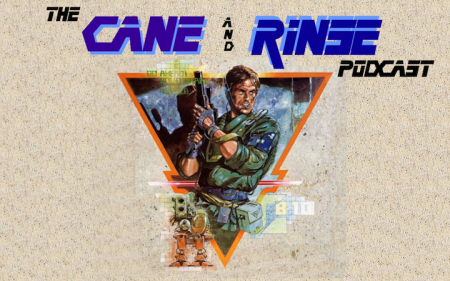 Music used in this show is as follows:
Track 1: Operation Intrude N313 by Konami Kukeiha Club
Track 2: Theme of Tara by Konami Kukeiha Club
Cane & Rinse 23 was edited by Darren Gargette.
Metal Gear Solid: Peace Walker
Metal Gear Solid 3: Snake Eater
Metal Gear Solid 2: Sons of Liberty
Podcast (podcast-mp3): Play in new window | Download (Duration: 2:03:00 — 112.6MB)