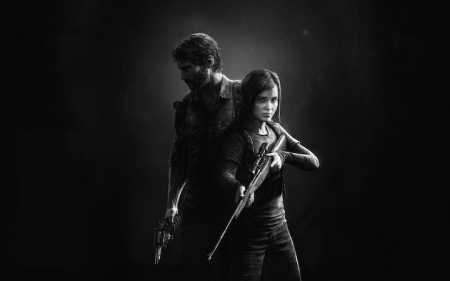 "It doesn't matter how much you push the envelope, it'll still be stationery."
Oft-requested, once delayed, here at last is our podcast devoted to Naughty Dog's critically acclaimed The Last of Us.
Leon, Jay, Josh and Sean talk about the story, the cut-scenes, the performances and - yes - the gameplay, in both vanilla PS3 and PS4 Remastered releases. We also touch upon the multiplayer and share a glut of fantastic community posts reflecting some extreme opinions on the game, both positive and negative.
Additional audio used in this show is as follows:
Track 1:
The Last of Us (Goodnight)
by
Gustavo Santaolalla
Track 2:
The Path (A New Beginning)
by
Gustavo Santaolalla
Cane and Rinse 144
was edited by
Jay Taylor
.
You can subscribe using
iTUNES
or use our
RSS FEED
, or you can just simply
DOWNLOAD IT HERE
instead.