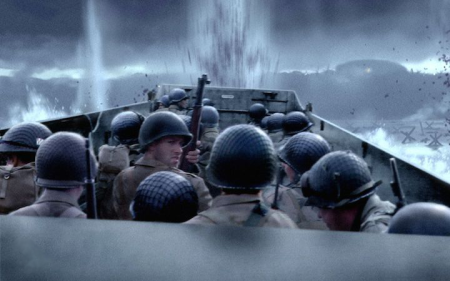 "Your team has trained hard, and I have every confidence you'll get the job done."
WASD and mouse fingers are flexed as Leon, Tony and Karl revisit Medal of Honor: Allied Assault, the game that to all intents and purposes begat monster franchise Call of Duty. Saving Private Ryan and Band of Brothers are duly namechecked as this Spielberg/2015/EA production from a time when immersive World War II first-person shooters offered a relatively fresh experience.
Additional audio used in this show is as follows:
Track 1:
Main Theme
by
Michael Giacchino
Track 2:
Sturmgeist
by
Michael Giacchino
Cane and Rinse 148
was edited by
Sean O'Brien
.
You can subscribe using
iTUNES
or use our
RSS FEED
, or you can just simply
DOWNLOAD IT HERE
instead.