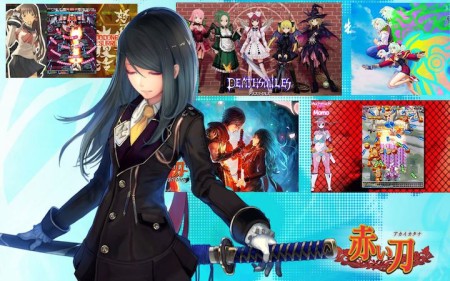 Danmaku fuss about it but we're covering a whole load of games in this issue instead of the usual one.
This time out we turn our attentions to small but perfectly formed Japanese specialist developer Cave Co. Ltd. as Leon, Darren Forman, James and new guest contributor Simon 'The Sonic Mole' Cole try to express and impress why bullet hell is heaven to them.
Additional audio used in this show is as follows:
Track 1:
Mad Symphony – Deathsmiles Image Song
by
Manabu Nakimi
Track 2:
DoDonPachi Resurrection Stage 2A
by
Manabu Nakimi
Cane and Rinse 112
was edited by
Sean O'Brien
.
You can subscribe using
iTUNES
or use our
RSS FEED
, or you can just simply
DOWNLOAD IT HERE
instead.