PaRappa the Rapper and UmJammer Lammy - Cane and Rinse 120
Posted: March 23rd, 2014, 1:24 pm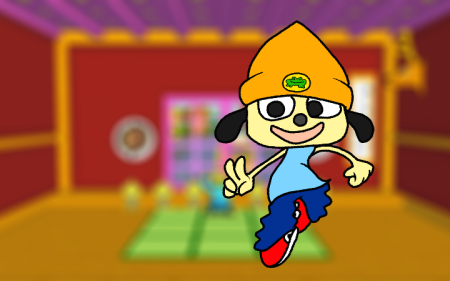 "Slurp it, suck it, I know we all like it."
PaRappa the Rapper, Masaya Matsuura's little lovelorn dog that could (rap) pretty much kick-started the rhythm-action genre single-pawed. NanaOn-Sha followed up with the twisted tale of a rocking ungulate destined to take a trip to Hell and back – UmJammer Lammy – before PaRappa the Rapper returned for one (apparently) final showdown on PS2. Leon, Darren Gargette and new Cane and Rinser Ryan Hamann contemplate the surrealist charm of the loose PaRappa 'trilogy' in this three game edition of the podcast.
Additional audio used in this show is as follows:
Track 1:
PaRappa's Greeting
by
Masaya Matsuura
Track 2:
"Say 'I Gotta Believe'"
by
PaRappa the Rapper Vs. Double featuring De La Soul
Cane and Rinse 120
was edited by
Sean O'Brien
.
You can subscribe using
iTUNES
or use our
RSS FEED
, or you can just simply
DOWNLOAD IT HERE
instead.