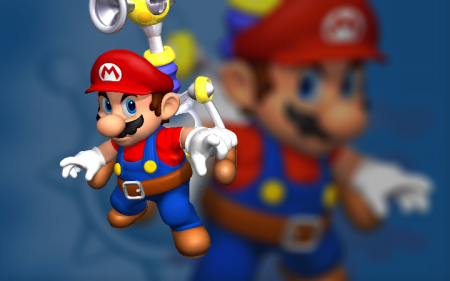 "What happened? Did the perpetrator get away?"
In the fourth of our six podcast 'core' Super Mario series, Leon, Tony and Darren G jet off to the sunny climes of Isle Delfino for what we hoped would be a relaxing vacation. Is Super Mario Sunshine as 'hated' as people seem to think? Do staunch Mario fans have serious reservations about the plumber's tropical sojourn? Join us and find out.
Additional audio used in this show is as follows:
Track 1:
Delfino Plaza
by
Koji Kondo
Track 2:
Title Theme
by
Koji Kondo and Shinobu Tanaka
Track 3:
Platforms A Plenty!
by
Koji Kondo
Cane and Rinse 121
was edited by
Darren Gargette
.
You can subscribe using
iTUNES
or use our
RSS FEED
, or you can just simply
DOWNLOAD IT HERE
instead.