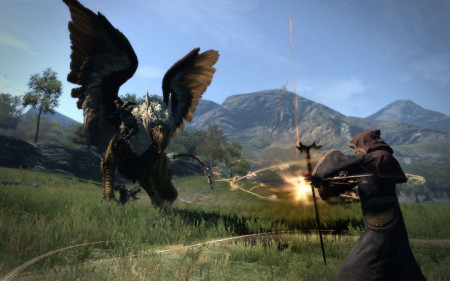 "Show that you've the strength to break the yoke that binds you."
Guests CJ Black (Twin Humanities) and Sean Bell (Midnight Resistance) join Leon and Jay in our entirely unbalanced Dragon's Dogma issue. That's right, you'll not find much negativity about Capcom's 2012 action RPG here (although, as always we dissect the game and talk about those aspects we feel weren't as strong as others). This show is something a love-in (right through to our listener correspondence) and with something like 750 hours of play between us we make no apology for that. If you want to hear what videogaming passion sounds like, you've come to the right podcast.
Music used in this issue:
Track 1:
Main Title
by Tadayoshi Makino, Inon Zur, Rei Kondoh, Chamy Ishi
Track 2:
Into Free
by B'z
Cane and Rinse 170
was edited by
Jay Taylor
.
You can subscribe using
iTUNES
or use our
RSS FEED
, or you can just simply
DOWNLOAD IT HERE
instead.