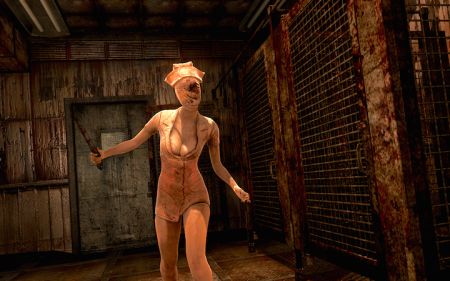 "Alright, you cuff him, I'll read him his rights."
In this, the sixth of our eight podcasts on Silent Hill, we turn our attention to 2008's Silent Hill: Homecoming. A title than many series fans seem to perceive as a controversial entry in the franchise creates some genuinely interesting discussion, as well as some of the most intriguing and passionate correspondence from our community yet. Leon, Josh, Karl and Sean are your panel for this (perhaps) surprisingly fascinating edition of Cane and Rinse.
Music used in this issue:
Track 1:
Witchcraft
by Akira Yamaoka
Track 2:
Homecoming
by Akira Yamaoka
Cane and Rinse 171
was edited by
Sean O'Brien
.
You can subscribe using
iTUNES
or use our
RSS FEED
, or you can just simply
DOWNLOAD IT HERE
instead.