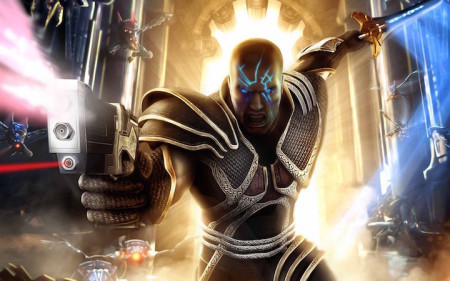 "This one red hour will make your reputation or mine… are you right with your maker?"
Silicon Knights' 2008 Xbox 360 exclusive, Too Human, was supposed to be the first in a trilogy of games. It was supposed to be the best game Denis Dyack's studio had ever produced. James, Brian and Sean Bell dissect what went right, what went wrong, and the reputation and legacy of this 'CyberNorse' action RPG.
Additional audio used in this show is as follows:
Track 1:
World Serpent Action
by Steve Henifin
Cane and Rinse 178
was edited by
Ryan Hamann
.
You can subscribe using
iTUNES
or use our
RSS FEED
, or you can just simply
DOWNLOAD IT HERE
instead.