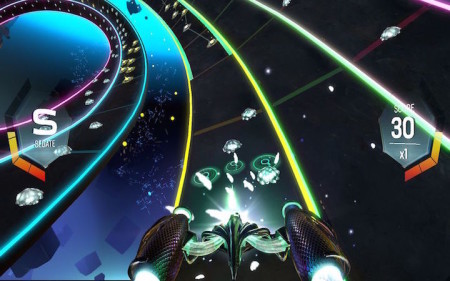 "I'm a science genius girl. I won the science fair. I wear a white lab coat. DNA strands in my hair."
A pair of PlayStation 2 games that, as we discover, were vital precursors to many rhythm action hits of the mid-to-late 2000s, including Guitar Hero, DJ Hero, Rock Band and – seemingly – several others, despite selling relatively few copies. In this podcast Leon, Josh and Karl give these early Harmonix games their due, and we also hear from some FreQuency and Amplitude playing correspondents.
Additional audio used in this show is as follows:
Track 1:
Science Genius Girl
by Freezepop
Track 2:
Everyone Says "Hi" - Metro Remix
by David Bowie
Cane and Rinse 182
was edited by
Sean O'Brien
.
You can subscribe using
iTUNES
or use our
RSS FEED
, or you can just simply
DOWNLOAD IT HERE
instead.