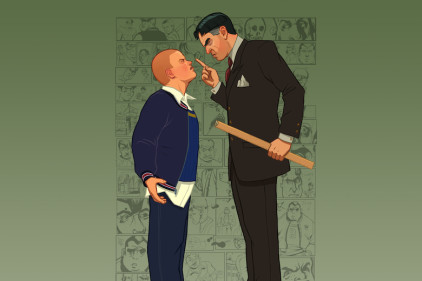 "Oh my God! Corn! I didn't have corn for dinner! This is awful!"
In 2006, Rockstar Vancouver introduced us to Bulworth Academy and the adventures of the delinquent Jimmy Hopkins in the tabloid-baiting Bully (Canis Canem Edit). James, Ryan and Jay discuss whether the school-based escapade deserves a gold star or an after school detention? As always we also include our community's musings along with their Three Word Reviews.
Additional audio used in this show is as follows:
Track 1:
Main Theme
by Shawn Lee
Track 2:
Punishment
by Shawn Lee
Cane and Rinse 187
was edited by
Ryan Hamann
.
You can subscribe using
iTUNES
or use our
RSS FEED
, or you can just simply
DOWNLOAD IT HERE
instead