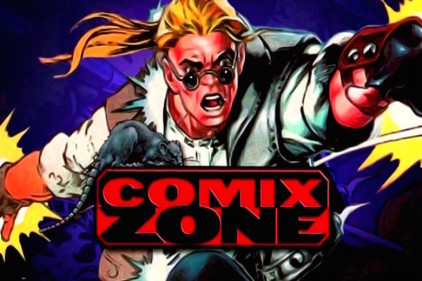 "…I'm just a drawing! But I'll be free soon enough…"
Leon, Tony and Karl abuse save-states to see SEGA Technical Institute's late era Mega Drive/Genesis game Comix Zone through to its 'choice' of endings. The panel – including the always welcome guest, SEGA expert and poet Dan Clark – as well as our brilliant community experience and discuss the title's impressive visuals, divisive audio and (euphemistically) 'challenging' gameplay, before attempting to decide whether or not they recommend you spend your time and money on this 20-year-old 16-bit title in 2015.
Music used in this issue:
Track 1:
Episode 1, Page 1-2
by Howard Drossin
Track 2:
Into the Zone
by Howard Drossin
Cane and Rinse 195
was edited by
Jay Taylor
.
You can subscribe using
iTUNES
or use our
RSS FEED
, or you can just simply
DOWNLOAD IT HERE
instead.