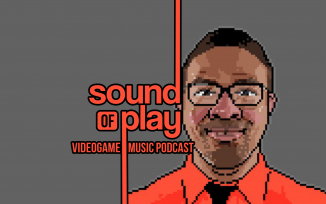 Joining Ryan Hamann, in this week's Sound of Play is game composer Chase Bethea (@chasebethea).
Listen to an assortment of Bethea's eclectic videogame work along with a selection of favourites from other composers.
Music featured in this podcast:
1. Element of Danger by Chase Bethea - Cubic Climber, 2013
2. Breaks in Motion by Chase Bethea - </reality>, 2017
3. Pearl Blue Soul by Kohta Takahashi, Hiroshi Okubo, Asuka Sakai, Tetsukazu Nakanishi, & Koji Nakagawa - Ridge Racer R4
4. The Venegeful Spartan by Gerard Marino - God of War, 2005
5. Experiments by Chase Bethea - Super Happy Fun Block, 2015
6. BGM #01 by Tim Follin - Batman Forever, 1995
7. Not Even Phased by Chase Bethea - Reclaim Earth, 2016
8. Ar4+ by Chase Bethea - Electron Flux, 2013
9. Camera Check by Mimori Ikuko - Pokémon Snap, 1999
Sound of Play 252
was edited by Ryan Hamann
You can subscribe using
Apple Podcasts
or you can just simply
download from here
instead.