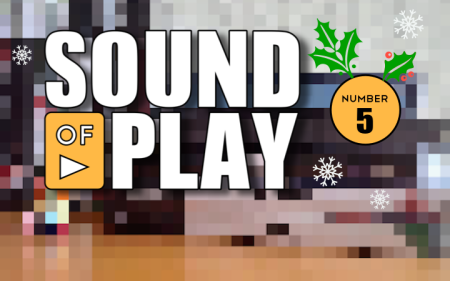 Welcome to the last podcast of 2014 about our favourite videogame music – Sound of Play.
For many of us, it's hard to think of almost any videogame without our minds conjuring up the music that accompanied it. Over the decades they've evolved from simplistic monaural beeps and bloops to full orchestral scores recorded in 7.1 surround, but from their earliest days right up to today, soundtracks have played an integral part of our memories of the games we played, and the times in our lives when we were playing them. What we aim to bring you with Sound of Play is a diverse sample of our favourites pieces from the many air-punching, spine-tingling, tear-jerking and grin-inducing videogame soundtracks we've heard over the years.
This show's contributors were:
Leon Cox
,
Karl Moon
and
Dan Clarke
Community contributors were:
Magic Joe F
and
Alex79uk
.
Track listing for this show is as follows:
Sound of Play intro mash-up by
Ryan Hamann
.
Track 1:
Chronos Theme
by Tim Follin (Chronos, 1987)
Track 2:
Menu Theme
by Chris Huelsbeck (Great Giana Sisters, 1987)
Track 3:
Theme of Sakura (I Want You To Know)
by Setsuo Yamamoto and Shun Nishigaki (Super Puzzle Fighter II, 1996)
Track 4:
Sync
by Disasterpeace (FEZ, 2012)
Track 5:
Pause menu music
by Kevin Bruce (Striker, 1992)
Track 6:
The Union
by Martin O'Donnell (Destiny, 2014)
Track 7:
The Forest of Monsters
by Masanori Adachi, Taro Kudo (Super Castlevania IV, 1991)
Track 8:
An End, Once And For All (Good Ending)
by Clint Mansell and Sam Hulick (Mass Effect, 2012)
Track 9:
Pain Fade Down
by trash80 (Darwinia, 2005)
Sound of Play: 5
was edited by
Jay Taylor
You can subscribe using
iTUNES
or you can just simply
DOWNLOAD IT HERE
instead.