Sound of Play: 11
Posted: March 18th, 2015, 2:17 pm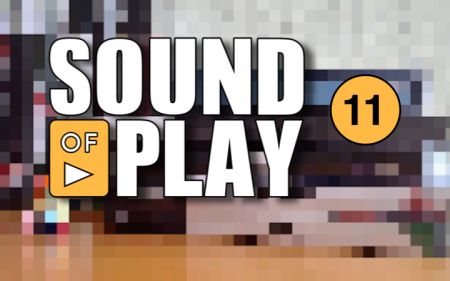 Welcome to our podcast about our favourite videogame music - Sound of Play.
For many of us, it's hard to think of almost any videogame without our minds conjuring up the music that accompanied it. Over the decades they've evolved from simplistic monaural beeps and bloops to full orchestral scores recorded in 7.1 surround, but from their earliest days right up to today, soundtracks have played an integral part of our memories of the games we played, and the times in our lives when we were playing them. What we aim to bring you with Sound of Play is a diverse sample of our favourites pieces from the many air-punching, spine-tingling, tear-jerking and grin-inducing videogame soundtracks we've heard over the years.
This show's presenters were:
Leon Cox
,
Karl Moon
and
Jay Taylor.
Community contributors were:
Robotic Monkey
,
Giles
and
Peatear
.
Track listing for this show is as follows:
Sound of Play intro mash-up by
Ryan Hamann
.
Track 1:
Vessel
by Jon Hopkins (Vessel, 2012)
Track 2:
Under Cover of Night
by Marty O'Donnell and Michael Salvatori (Halo: Combat Evolved, 2001)
Track 3:
Helghan Forever
by Joris De Man (Killzone 2, 2009)
Track 4:
Level 2
by Brad Fuller, Hal Canon (Marble Madness, 1984)
Track 5:
Anthem
by Bill Brown (Tom Clancy's Ghost Recon, 2001)
Track 6:
Tears
by HEALTH (Max Payne 3, 2012)
Track 7:
Paper Boats
by Darren Korb & Ashley Barrett (Transistor, 2014)
Track 8:
Cruising Line
by Manabu Namiki (3D Out Run, 2015)
Track 9:
Soviet Connection
by Michael Hunter (Grand Theft Auto IV, 2008)
Sound of Play: 11
was edited by
Jay Taylor
You can subscribe using
iTUNES
or you can just simply
DOWNLOAD IT HERE
instead.