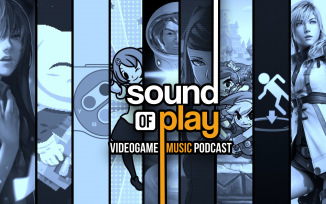 This week's Sound of Play host is Ryan Hamann (@InsrtCoins) and he's joined by guest Charlotte Cutts (@ccuttsgames) from Destructoid.
Track listing for this show is as follows:
1:
The Device Has Been Modified
by Victims of Science – Portal, 2007
2:
The Vestige
by Masashi Hamazu, Mitsuto Suzuki, Ryo Yamakazi, & Junya Nakano – Final Fantasy XIII, 2009
3:
Menu
by ??? – SNES Classic Edition, 2017
4:
Galaxy's Greatest Pirate
by Patrice Bouregault – Flinthook, 2017
5:
Madame Couture's
by Ryo Nagamatsu – The Legend of Zelda: Tri Force Heroes, 2015
6:
Umemoto
by Michael Kelly – VA-11 HALL-A, 2016
7:
The Bon Odori
by Tsunku? & Masami Yone – Rhythm Tengoku, 2006
8:
The Headlander Awakes
by David Gregory Earl – Headlander, 2016
9:
Isolation
by Takeshi Abo – Steins;Gate 0, 2015
Sound of Play: 132
was edited by
Ryan Hamann
Remember, it's not just about what we like, so venture over to the thread at the top of this forum and put forward your own suggestions so that we might include them in future shows.
You can subscribe using
Apple podcasts
or you can just simply
DOWNLOAD IT HERE