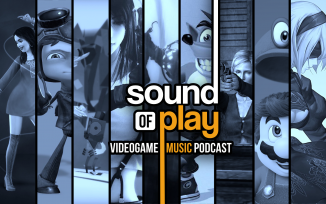 Welcome to our weekly podcast dedicated to videogame music – Sound of Play
This week's Sound of Play host is
Ryan Hamann
(@InsrtCoins) and he's joined by Cane and Rinse community member David Darbyshire aka
Jon Richter
(@richterwrites) with community submissions from
Spacefarer
,
srgtsilent
, and
brazenhead89
.
Track listing for this show is as follows:
1: BioShock Main Theme (The Ocean On His Shoulders) by Garry Schyman – BioShock, 2007
2: Voice of No Return – Normal by Keiichi Okabe – NieR:Automata, 2017
3: Main Theme by Mark Mothersbaugh – The Sims 2, 2004
4: Theme of Laura (Reprise) by Akira Yamaoka – Silent Hill 2, 2001
5: N. Sanity Island by Spiralmouth – Crash Twinsanity, 2004
6: Pig Riding by Kenneth Young – Tearaway / Tearaway Unfolded, 2013 / 2015
7: Whispering Rock Psychic Summer Camp by Peter McConnell – Psychonauts, 2005
8: J-E-N-O-V-A by Nobuo Uematsu, performed by Distant Worlds – Final Fantasy VII, 1997
9: Fossil Falls by Naoto Kubo – Super Mario Odyssey, 2017
Sound of Play: 145
was edited by
Ryan Hamann
Remember, it's not just about what we like, so venture over to the thread at the top of this forum and put forward your own suggestions so that we might include them in future shows.
You can subscribe using
Apple Podcasts
or you can just simply
download from here
instead.