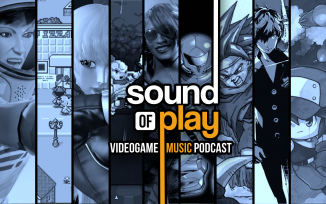 Welcome to our weekly podcast dedicated to videogame music – Sound of Play
This week's Sound of Play host is
Ryan Hamann
and he's joined by Cane and Rinse community member
Case Jernigan
with community submissions from
Todinho
,
thegreenflea
, and
Beck
.
Track listing for this show is as follows:
1: Title Theme by Hirokaza Tanaka – Metroid, 1986
2: Procession of the White Queen by David Gregory Earl – Headlander, 2016
3: Team Yagami Theme by Daisuke Ishiwatari – The King of Fighters XIV, 2016
4: Opening Theme by Daisuke "Pixel" Amaya – Cave Story, 2004
5: Tessie! By Keiichi Suzuki/Hirokazu Tanaka – Earthbound, 1994
6: Whale. Shark. by A Shell in the Pit – Rogue Legacy, 2013
7: Will Power by Shoji Meguro – Persona 5, 2017
8: Yearnings of the Wind by Yasunori Mitsuda – Chrono Trigger, 1995
9: Faust by Mick Gordon – LawBreakers, 2017
Sound of Play: 147
was edited by
Ryan Hamann
Remember, it's not just about what we like, so venture over to the thread at the top of this forum and put forward your own suggestions so that we might include them in future shows.
You can subscribe using
Apple Podcasts
or you can just simply
download from here
instead.