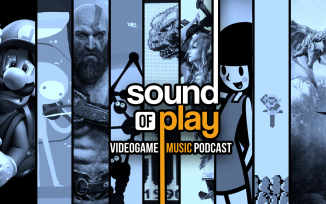 Welcome to our weekly podcast dedicated to videogame music – Sound of Play
This week's Sound of Play host is
Ryan Hamann
and he's joined by frequent contributor and Play;Write co-host
Ryan Quintal
with community submissions from
Suits
,
Simonsloth
, and
srgtsilent
.
Track listing for this show is as follows:
1: Cornerstone of the New World – Astera by Tadayoshi Makino – Monster Hunter: World, 2018
2: Tumbler by Kyle Gabler – World of Goo, 2013
3: Professor E. Gadd by Kazumi Totaka – Luigi's Mansion, 2001
4: Memories of Mother by Bear McCreary & Eivør – God of War (2018), 2018
5: Endless Menu by Tsunku – Rhythm Heaven Fever, 2011
6: Increasing Ambition by Michna – Hohokum, 2014
7: Hope's Theme – Tomorrow's Dream by Lena Raine – Final Fantasy XIII-2, 2011
8: Title Theme (Famicom Disk System) by Koji Kondo – The Legend of Zelda, 1984
9: Level 1 Music by Masanobu Tsukamoto – Godzilla, 1990
Sound of Play: 149
was edited by
Ryan Hamann
Remember, it's not just about what we like, so venture over to the thread at the top of this forum and put forward your own suggestions so that we might include them in future shows.
You can subscribe using
Apple Podcasts
or you can just simply
download from here
instead.