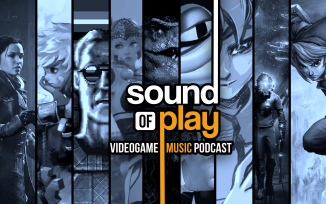 Welcome to our weekly podcast dedicated to videogame music – Sound of Play
This week's Sound of Play host is
Ryan Hamann
and he's joined by frequent contributor and Cane and Rinse cast member
Karl Moon
with community submissions from
srgtsilent
,
Flabyo,
and
brazenhead89
.
Track listing for this show is as follows:
1: Bynn the Breaker by Darren Korb – Bastion, 2011
2: Human Elements by Mick Gordon – Prey (2017), 2017
3: Forsaken City (Sever the Skyline Mix) by Lena Raine/Maxo, 2018
4: Main Theme by Paul Summers – Stryx, 1989
5: The Hidden Village by Toru Minegishi/Asuka Ohta – The Legend of Zelda: Twilight Princess, 2006
6: The Epic Remains Forever by Masato Koike/Sasaki Masayoshi/Masako Otsuka/Yasuhiro Misawa/Kenji Nakajo – Dynasty Warriors 9, 2018
7: Level 1 by Jonathan Dunn – Jurassic Park, 1993
8: War Channel by John Baker, Jim Hedges/Burke Trieschmann – Gex 3: Deep Cover Gecko, 1999
9: Waltzing on Rooftops and Cobblestones by Austin Wintory – Assassin's Creed: Syndicate, 2015
Sound of Play: 151
was edited by
Ryan Hamann
Remember, it's not just about what we like, so venture over to the thread at the top of this forum and put forward your own suggestions so that we might include them in future shows.
You can subscribe using
Apple Podcasts
or you can just simply
download from here
instead.