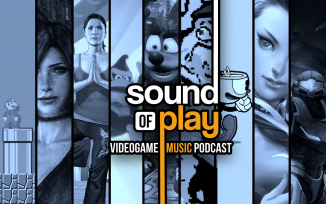 Welcome to our weekly podcast dedicated to videogame music – Sound of Play
This week's Sound of Play host is
Ryan Hamann
and he's joined by the totally 100% real filmmaker
Tommy Wiseau
in a completely authentic, not-made-up interview. There's absolutely no reason to be suspicious. Featuring community submissions from
rob25x
,
brazenhead89
, and
Bloody Initiate
.
Track listing for this show is as follows:
1: Chris R Battle Theme by Oney – The Room Tribute, 2010
2: Character Select by Hideyuki Fukasawa – Street Fighter IV, 2008
3: Inkwell Hell by Kristofer Maddigan – Cuphead, 2017
4: Wounded Warsong by Akira Yamaoka – Silent Hill 4: The Room, 2004
5: Turtle Woods by Josh Mancell – Crash Bandicoot N. Sane Trilogy, 2017
6: Swimming by Koji Kondo – Super Mario Bros., 1985
7: The Kill by Flying Lotus & Niki Randa – Grand Theft Auto V, 2013
8: Lagoon Promenade by Grant Kirkhope – Mario + Rabbids Kingdom Battle: Donkey Kong Adventure, 2018
9: Mother Bran Suite by Beckett007, originals composed by Kenji Yamamoto/Minako Hamano– Super Metroid, 2008
Sound of Play: 153
was edited by
Ryan Hamann
Remember, it's not just about what we like, so venture over to the thread at the top of this forum and put forward your own suggestions so that we might include them in future shows.
You can subscribe using
Apple Podcasts
or you can just simply
download from here
instead.