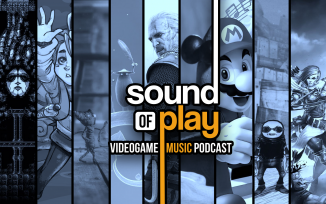 Welcome to our weekly podcast dedicated to videogame music – Sound of Play
This week's Sound of Play host is Ryan Hamann (@InsrtCoins) and he's joined by frequent contributor and Cane and Rinse cast member Joshua Garrity (@combinehunter) with community submissions from MagicianArcana, Scrustle, and Ashton Herman.
Track listing for this show is as follows:
Track listing for this show is as follows:
1:
The Dream
by Thomas Happ – Axiom Verge, 2015
2:
bunky
by DVA – Botanicula, 2012
3:
The Hallowed Halls of Heralded Heroes
by Terry Scott Taylor – Armikrog, 2015
4:
Whatsoever a Man Soweth…
by Marcin Przybylowicz – The Witcher 3: Wild Hunt – Hearts of Stone, 2015
5:
Mist in the Mire
by Henrik Oja & Frida Johansson – Unravel, 2016
6:
Cold Reader
by The Voodoo Trombone Quartet – Tiny and Big: Grandpa's Leftovers, 2012
7:
Mead, Gold and Blood (Ifan's Theme)
by Borislav Slavov – Divinity: Original Sin II, 2017
8:
Super Bell Hill
by Mahito Yokota – Super Mario 3D World, 2014
9:
Confronting Myself
by Lena Raine – Celeste, 2018
Sound of Play: 155
was edited by
Ryan Hamann
Remember, it's not just about what we like, so venture over to the thread at the top of this forum and put forward your own suggestions so that we might include them in future shows.
You can subscribe using
Apple Podcasts
or you can just simply
download from here
instead.