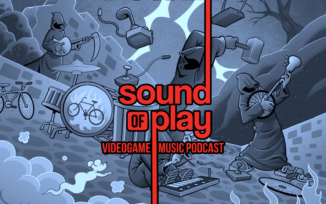 Joining Leon Cox for this week's Sound of Play 195 is Matthew Smith, the Producer of Amiga Power: The Album With *Attitude*.
What we aim to bring you with Sound of Play is a diverse sample of some of our favourite pieces from the many air-punching, spine-tingling, tear-jerking and grin-inducing videogame soundtracks we've heard over the years.
Music used in this podcast:
1. Banshee by Martin Schjøler, remixed by Brian Sadler – Banshee,1994
2. Bill's Tomato Game by Mike Clarke – Bill's Tomato Game, 1992
3. Blob by Martin Iveson, remixed by Fabian Del Priore – Blob, 1993
4. Overture by Jogeir Liljedahl – Deluxe Pac-Man, 1992
5. The Clock Tower by Barry Leitch – Harlequin, 1992
6. Nipper by Jason Page – Nipper Versus the Kats, 1993
7. Horizon's Edge by Eric Gieseke (Sidewinder), remixed by Tim Wright – Scorched Tanks, 1993
8. Speedball 2: Movie Mix by Simon Rogers, remixed by Allister Brimble – Speedball 2: Brutal Deluxe, 1990
Sound of Play 195 was edited by Jay Taylor
You can subscribe using
Apple Podcasts
or you can just simply
download from here
instead.