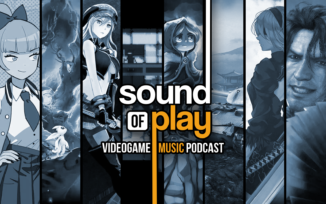 Joining Ryan Hamann for this week's Sound of Play podcast is Cane and Rinse crew member Leah Haydu with community contributions from duskvstweak, Azure, and Flabyo.
Every Wednesday in Sound of Play, we bring you some of our, and your, favourite pieces from the many videogame soundtracks we've enjoyed over the decades.
Music featured in this podcast:
1. Conditioned to Hate by Taku Iwasaki & Lotus Juice – Final Fantasy XV: Episode Ardyn, 2016
2. A Shine upon Inkwater Marsh by Gareth Coker – Ori and the Will of the Wisps, 2020
3. Altar of Echoes by Robert Kreese – Alwa's Awakening, 2017
4. The Ultimate Weapon by Keiichi Okabe – NieR, 2010
5. Zombie by David Dirig – Legend of Dungeon, 2013
6. God and Man ~Vocal Version~ by Masuaru Shiina & Donna Burke – God Eater, 2010
7. If You Dare by Megan McDuffee – River City Girls, 2019
8. Studzianki by Zywiolak – World of Tanks, 2010
9. Replay (2019): A Metal Tribute to the History of Video Games by FamilyJules – various, 2019
Sound of Play 244
was edited by Ryan Hamann
You can subscribe using
Apple Podcasts
or you can just simply
download from here
instead.