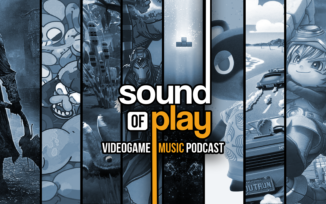 Joining Leon Cox for this week's Sound of Play podcast is Cane and Rinse crew member Tom Quillfeldt.
Every Wednesday in Sound of Play, we bring you some of our, and your, favourite pieces from the many videogame soundtracks we've enjoyed over the decades.
Music featured in this podcast:
1. Sad Village (Country Living) by Koichi Sugiyama – Dragon Quest V: Hand of the Heavenly Bride / Dragon Quest Builders 2, 1992/2018
2. Passing Breeze by Hiroshi Kawaguchi – Out Run, 1986
3. Frosty Morning by Grant Kirkhope – Viva Piñata, 2006
4. Aurora Peak (Snows) by Noboru Mutoh – Tetris Effect, 2018
5. The Creeps by Sam Webster – Grindstone, 2019
6. Spider-Man Stage by Takayuki Iwai/Yuki Iwai/Tatsuro Suzuki – Marvel Super Heroes, 1995
7. Micolash, Nightmare Host by Michael Wandmacher – Bloodborne, 2015
8. Save Your Game by Kazumi Totaka/Kenta Nagata/Toru Minegishi/Shinobu Tanaka – Animal Crossing, 2001
9. 'Ahead On Our Way' performed on piano by Tom
Sound of Play 245
was edited by Ryan Hamann
You can subscribe using
Apple Podcasts
or you can just simply
download from here
instead.