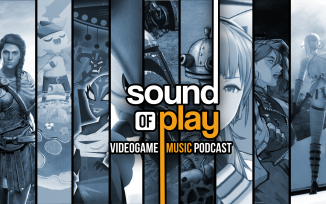 Ryan Hamann is joined by his Play;Write co-host Ryan Quintal on this week's Sound of Play, featuring community requests from Tbone254, Simonsloth and Richard.
Every Wednesday in Sound of Play, we bring you some of our, and your, favourite pieces from the many videogame soundtracks we've enjoyed over the decades.
Music featured in this podcast:
1. They're Back by Yuzo Koshiro - Streets of Rage 4, 2020
2. Spagonia - Day by Kenichi Tokoi - Sonic: Unleashed, 2008
3. Sailing with the Coffee Pirates by Greg Lobanov & Gordon McGladdery - Wandersong, 2018
4. The Lost Forest by Keiichi Okabe, Kakeru Ishihama, Keigo Hoashi, & Takafumi Nishimura - NieR, 2010
5. Phoibe the Orphan by The Flight - Assassin's Creed Odyssey, 2018
6. Clockwise Operetta by Tomáš Dvo?ák - Machinarium, 2009
7. Los Manglares by Rom Di Prisco - Guacamelee! 2, 2018
8. Cloud City by David Levison - Star Wars: Demolition, 2000
9. Invincible Rainbow Arrow - Vocal Solo by Keisuke Ito - AI: The Somnium Files, 2019
Sound of Play 248
was edited by Ryan Hamann
You can subscribe using
Apple Podcasts
or you can just simply
download from here
instead.