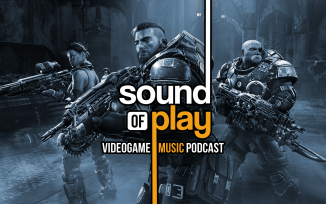 Joining Leon Cox, in this week's Sound of Play is Gears Tactics composer Edward Patrick White.
An experienced composer with over 10 years of full-time craft experience, Edward has worked across a variety of media including a AAA video game for PC & XBox, internationally broadcast TV series, mini-series, specials, feature films and TV and cinema commercials for global brands and movie trailers.
Music featured in this podcast:
1. The Wrong Gear
2. Motor Pool
3. COG1
4. Trails
5. On The Job Training
6. Corpser
7. Off Into The Sunset
8. Campfire
All music composed by Edward Patrick White
Sound of Play 249
was edited by Jay Taylor
You can subscribe using
Apple Podcasts
or you can just simply
download from here
instead.