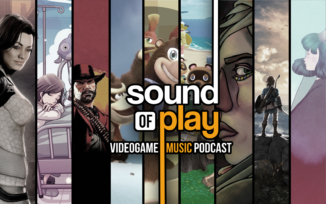 Joining Ryan Hamann for this week's Sound of Play is Cane and Rinse community member David Grund, a.k.a. Wayward Prophet.
Every Wednesday in Sound of Play, we bring you some of our, and your, favourite pieces from the many videogame soundtracks we've enjoyed over the decades.
Music featured in this podcast:
1. 10AM by Yasuaki Iwata, Yumi Takahashi, Shinobu Nagata, Sayako Doi, & Masato Ohashi – Animal Crossing: New Horizons, 2020
2. Wing Ding by David Wise – Donkey Kong Country: Tropical Freeze, 2014
3. Welcome to the Forest by Laura Shigihara – Rakuen, 2017
4. Karasu by Berlinist – GRIS, 2018
5. New Worlds by Sam Hulick & Jack Wall – Mass Effect 2, 2010
6. Jinjo Village by Grant Kirkhope – Banjo-Tooie, 2000
7. Tarrey Town (Married) by Manaka Kataoka, Yasuaki Iwata, Hajime Wakai – The Legend of Zelda: Breath of the Wild, 2017
8. Honey Bee by Hello World – else Heart.Break(), 2015
9. Cruel, Cruel World by Daniel Lanois & Josh Homme – Red Dead Redemption 2, 2018
Sound of Play 264
was edited by Ryan Hamann
You can subscribe using
Apple Podcasts
or you can just simply
download from here
instead.