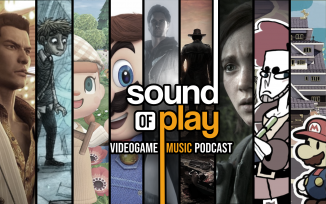 This week, Ryan settles in with some community requests as well as a thorough and in-depth listen of Super Mario Odyssey's iconic theme song (are we using that correctly? I can never tell. Can someone ask Ubisoft?).
Community submissions come from Richard and DomsBeard.
Music featured in this podcast:
1. Fifi Fellow by Raphael Benjamin Meyer – Tangle Tower, 2019
2. Row Bridges by Hidden Orchestra – Creaks, 2020
3. Red Streamer Battle by Yoshito Sekigawa, Shoh Murakami, Yoshiaki Kimura, Hiroki Morishita, & Fumihiro Isobe – Paper Mario: The Origami King, 2020
4. Koi no Disco Queen by Metal Ryu – Yakuza 0, 2015
5. Desperados III Main Theme by Filippo Beck Peccoz – Desperados III, 2020
6. 5:00 AM by Yasuaki Iwata, Yumi Takahashi, Shinobu Nagata, Sayako Doi, & Masato Ohashi – Animal Crossing: New Horizons, 2020
7. Tom the Diver by Petri Alanko – Alan Wake, 2010
8. Eye for an Eye by Gustavo Santolalla – The Last of Us Part II, 2020
9. Jump Up, Super Star! by Naoto Kubo & Kate Higgins – Super Mario Odyssey, 2017
Sound of Play 268 was edited by Ryan Hamann
You can subscribe using
Apple Podcasts
or you can just simply
download from here
instead.