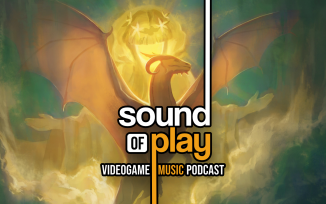 Joining Leon Cox for Sound of Play 273, is the award-winning composer Daniel Jimenez a.k.a ROZEN
A graduate of Berklee College of Music, his recent work includes an extensive repertoire of video game arrangements from franchises such as The Legend of Zelda, NieR Automata, Metroid, Kingdom Hearts, and more. His orchestrations and arrangements have been commissioned by Zeldathon, the L'Orchestre de Jeux Video, in Toronto, the Angel City Chorale in Los Angeles, The Game Music Ensemble at UCLA, and the Folklore Guild in San Diego, CA.
All tracks taken from the album Crest of Flames by ROZEN
1. Three Houses Main Theme
2. Life at Garreg Mach Monastery
3. Fódlan Winds
4. Awakening
5. Chasing Daybreak
6. Unfulfilled
7. Between Heaven and Earth
8. The Edge of Dawn
Sound of Play 273 was edited by Jay Taylor
You can subscribe using
Apple Podcasts
or you can just simply
download from here
instead.