Sound of Play 281
Posted: December 30th, 2020, 11:56 am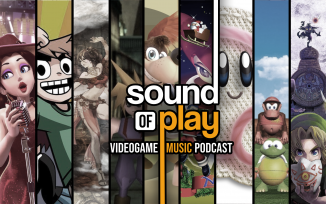 Leon Cox curates a seasonally themed playlist for this week's Sound of Play podcast.
Every Wednesday in Sound of Play, we bring you some of our, and your, favourite pieces from the many videogame soundtracks we've enjoyed over the decades.
Music featured in this podcast
:
1. Dream Bells by Tomoko Sasaki/Naofumi Hataya/James L. Pierpont – Christmas NiGHTs into Dreams…, 1996
2. Shiveria: Town by Shiho Fuji – Super Mario Odyssey, 2017
3. Freezeezy Peak by Grant Kirkhope – Banjo-Kazooie, 1998
4. Buried in the Snow by Nobuo Uematsu – Final Fantasy VII, 1997
5. Frosty Village by David Wise – Diddy Kong Racing, 1997
6. Mountain Village by Koji Kondo/Toru Minegishi – The Legend of Zelda: Majora's Mask, 2000
7. Stillsnow by Yasunori Nishiki – Octopath Traveler, 2018
8. Another Winter by Anamanaguchi – Scott Pilgrim Vs. The World: The Game, 2010
9. Snowy Fields by Tomoya Tomita – Kirby's Epic Yarn, 2010
Sound of Play 281 was edited by Jay Taylor
You can subscribe using
Apple Podcasts
or you can just simply
download from here
instead.