Sound of Play 284
Posted: January 13th, 2021, 2:22 pm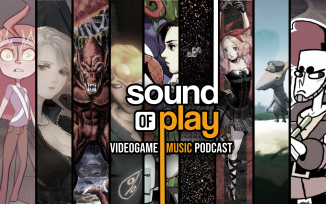 Ryan plays some community requests in this week's Sound of Play. Please enjoy requests submitted by Simonsloth, NoMoreSpearows, Alex79uk, and JadePhoenix.
Every Wednesday in Sound of Play, we bring you some of our, and your, favourite pieces from the many videogame soundtracks we've enjoyed over the decades.
Music featured in this podcast
:
1. The Music Room by Raphael Benjamin Meyer - Tangle Tower, 2019
2. Joy by Noboru Mutoh - Tetris Effect, 2018
3. Beyond the Colosseum by Toshihiko Horiyama - Demon's Crest, 1994
4. Let's Go! Phoenix Ranger Featherman by Ryota Kozuka - Persona 5: Dancing in Starlight, 2018
5. Theme of Captain America by Masato Kouda/Yuko Takehara - Marvel vs. Capcom: Clash of Super Heroes, 1998
6. The Slug Gardener by Jesse Harlin - Yoku's Island Express, 2018
7. Forest of Secrets by aivi & surasshu - Ikenfell, 2020
8. Seaside Vacation by Hitoshi Sakimoto/Rikako Watanabe/Hu Ito - 13 Sentinels: Aegis Rim, 2020
9. Norwood Suite Theme by Cosmo D - The Norwood Suite, 2017
Sound of Play 284 was edited by Ryan Hamann
You can subscribe using
Apple Podcasts
or you can just simply
download from here
instead.