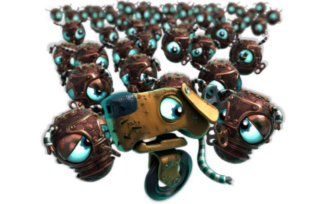 In this interview extra, Darren Gargette talks to the two brainboxes behind
Gory Detail
. They discuss games past (Conker), present (Rusty Pup) and future ('Project3').
Focusing mainly on their most recent release; The Unlikely Legend of Rusty Pup, Chris Seavor and Shawn Pile go into detail about the game's narrative, level design and the upcoming ports to both iOS and Nintendo Switch.
Oh, and Darren tries once more to find out just who 'the gimp' really is.
Edited by
Darren Gargette
.
You can subscribe using
iTUNES
or use our
RSS FEED
, or you can just simply
DOWNLOAD IT HERE
instead.