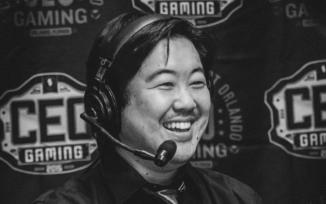 To tie in with issue 355 of the podcast, Cane and Rinse's own Michiel speaks with old school competitor, fighting game analyst, extra prolific commentator and all around fighting game community (FGC) figurehead James Chen about Street Fighter IV.
James talks about what led him to get on the microphone and start doing commentary, the impact of Street Fighter IV on him and the community, what the game means to him personally and its evolution throughout its numerous iterations.
We also look ahead a bit, at how Street Fighter V compares and what the current state of the FGC is – in a post-Street Fighter IV landscape – and muse on IV's future competitive shelf life.
Edited by
Jay Taylor
.
You can subscribe using
iTUNES
or use our
RSS FEED
, or you can just simply
DOWNLOAD IT HERE
instead.