Oh, FFVIII, what an ambitious mess you are! Someone more poetic than me once observed that FF and Dragon Quest are like siblings, with DQ as the responsible, stodgy older brother who works in insurance, has 2.5 kids, a golden retriever, and a haircut you can set your watch to while FF is the artsy younger sibling who swings wildly between brilliant epiphanies and absurd stunts that leave everyone baffled. To me, VIII is that younger sibling's biggest swing of the PS1 era and, unfortunately, it left me shaking my head as the game drunkenly tumbled ass over teakettle off the back of the couch and shattered the family's good china.
Briefly, the good. The graphics are outstanding for the era and the music is exceptional, even by Uematsu's absurdly high standards. Some of the character designs are also quite lovely, and I'd include Edea in any "best of" list of designs. When those elements come together, as in the opening cinematic, VIII can take your breath away.
Unfortunately, most everything else in the game just doesn't work for me and the only time I played it through I spent the last half of the game hate-playing out of obligation to drag my underpowered, unloved party across the finish line.
Much has been written about the convoluted story, and, try as I might I could never connect with any of the characters or find any purchase in the plot or thematics. Even in brief tentative moments where I did find a way to grab on to some aspect of the narrative, a new set of seemingly-unrelated, unpleasant characters would quickly intrude with an unexplained [dream sequence? time jump? altogether different game that accidentally got included as the result of a major manufacturing error?]obliterating any momentum and investment I had been able to establish.
Returning to VIII today, the weirdness of the story can seem interesting, rather than just murky and frustrating. Particularly in light of the "Squall is Dead" theory, there's something intriguing and brave about building an entire game around a sullen, opaque main character who speaks mostly in ellipses. I'm also a sucker for the weirder elements of the series, so NORG, Doomtrain, and the moments where VIII feels like a covert entry in the Silent Hill series have some appeal.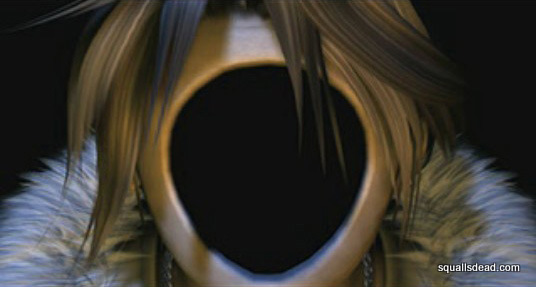 The problem for me is that I just don't enjoy the act of actually playing the game because the core gameplay feels not just different from but openly hostile towards everything I love about FF. At every step, the systems seem designed to lay traps for players raised on previous entries in the series. Weapons aren't purchased from shops, summons are a dead end for late-game combat, and leveling actually makes the game harder! Instead, progression is almost completely tied to junctioning, but the way that you are explicitly taught to do that is incredibly tedious, requiring hours of mindless drawing from each enemy you meet.
Clever players - or those who ponied up for the strategy guide - will really dive into Triple Triad to gather cards and change them into stat boosts, but doing that quickly makes characters comedically
over
powered. Forty hours in, I never found a way to play the game that was actually enjoyable. I very much missed the standard RPG "fight - XP - fight" feedback loop, which seemed to have been replaced by five minute GF boosting sessions and a half-assed card game.
Overall, I appreciate VIII and applaud Square for trying something new. It would have been easy to simply rehash the things that made VII such a critical and commercial success. Like II or XIII, VIII is totally different than what came before. Also like those entries, unfortunately I just can't find much to love in the game itself. I know some people treasure VIII and I certainly don't begrudge them this weird little offshoot. But if you ask me my honest opinion of the game all I can say is ". . . Whatever."