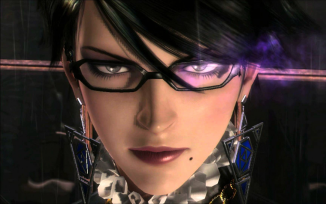 "Heaven condemned me, and hell deceived me. Now, it's time to teach them both a lesson."
Autumn 2014 saw PlatinumGames' Bayonetta 2 arrive as a Wii U exclusive, reviewed well and showcased the Japanese developer's talents for creating mind boggling set-pieces, deeply technical combat and naked ladies summoning hair demons. Leon, Leah, Michiel and special guest – hardcore Bayonetta player and superfan
Yoshesque
(@yoshesque) – discuss the game in both its own right and as a sequel to the much-lauded 2009 original. As usual we also hear from the Cane and Rinse community, which is divided as to whether Bayo 2 is an improvement upon, or a step back from the Hideki Kamiya-directed predecessor.
Music used in this issue:
1.
The Legend of Aesir
by Hiroshi Yamaguchi
2.
Tomorrow is Mine
by Hiroshi Yamaguchi and Vocals by Keeley Bumford
Cane and Rinse 290
was edited by
Ryan Hamann
.
You can subscribe using
iTUNES
or use our
RSS FEED
, or you can just simply
DOWNLOAD IT HERE
instead.