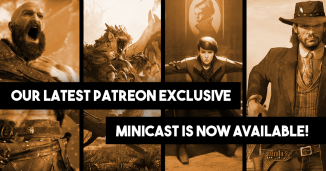 In our latest Patreon exclusive monthly minicast, Leon and Jay catch up with their recent (not for the regular show) gaming including Leon's complete playthrough of Sony's very GOD OF WAR (2018).
We also talk Monster Hunter: World, Dishonored 1 and 2 and the Xbox One X 4K 'remaster' of our beloved Red Dead Redemption.
As well as this we round up the previous and month of Cane and Rinse content and preview May's output, plus talk of the upcoming Games Media Brit List event and more.
https://www.patreon.com/caneandrinse