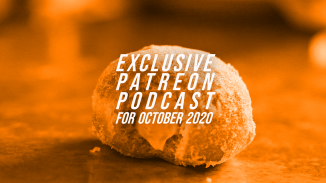 Ringed, raspberry or custard? One of life's many questions is answered (not really) in this month's Patreon exclusive poddy.
There's also discussion about The Division 2, Ghost of Tsushima and 'bean diving'. In addition to all of the above, we also offer a response to the feedback and questions you've given us since last month.
Enjoy, and thanks for all your support!
https://www.patreon.com/posts/exclusive-for-43671607