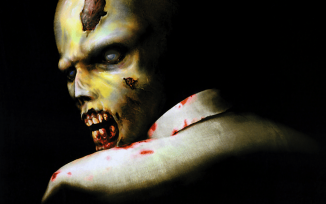 "How come you look so scared?"
The Cane and Rinse podcast's seventh year commences with our look at the original 1996 incarnation of Capcom's Biohazard – AKA
Resident Evil
. Throughout the coming year we'll be working our way through the mainline, numbered instalments in the much-loved series, concluding with Resident Evil 7 in December. In this show, Leon, Karl, Michiel and Sean return to the gnarly Spencer Mansion with its digital tank controls, impossible item chests, spectacular dialogue and all. We also hear from a number of nostalgic community members, remembering their early experiences with the world of survival horror.
Music used in this issue:
1.
Save Room
by Makoto Tomozawa/Koichi Hiroki/Masami Ueda
2.
I Won't Let This End as a Dream
by Fumitaka Fuchigami
Cane and Rinse 301
was edited by
Jay Taylor
.
Each issue of The Cane and Rinse podcast is available a week early through our Patreon for just $1 a month
You can subscribe using
iTUNES
or use our
RSS FEED
, or you can just simply
DOWNLOAD IT HERE
instead.