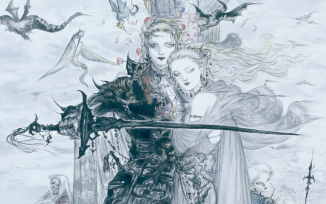 "Knights do it two-handed!"
The Final Fantasy that was initially deemed too hardcore for the West. Leon, Josh, Jon and Leah have got the job to work out if Square's decision to keep this on under their hats for several years was justified.
Final Fantasy V
demands a lot from its players, and our panel. Will they survive Exdeath's final onslaught?
Music used in this issue:
1.
The Battle
by Nobuo Uematasu
2.
Clash on the Big Bridge
by Nobuo Uematasu
Cane and Rinse 332
was edited by
Ryan Hamann
.
Each issue of The Cane and Rinse podcast is available a week early through our Patreon for just $1 a month
You can subscribe using
iTUNES
or use our
RSS FEED
, or you can just simply
DOWNLOAD IT HERE
instead.