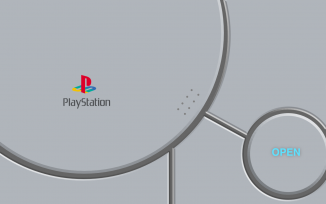 "Do Not Underestimate The Power of PlayStation"
Leon is joined by Jay, Karl and Tony for the second of our single format console special podcasts. Sony entered the videogames hardware market in the mid-1990s and made a massive splash with its debut system, the
PlayStation
. The panel shares their memories of this heady time when massive CD storage, 'real' audio, CG via FMV and thousands of textured polygons moving at hitherto unprecedented lick became available - and affordable - in the home. We also delve into the machine's massive library of classics (and stinkers), as well as airing some fond recollections provided by the Cane and Rinse community.
This console special was edited by
Jay Taylor
.
You can only can get this special right now by supporting our Patreon for just 75p or $1 a month, but remember that in addition to the special you also get access to our exclusive Patreon monthly podcast and get the regular Cane and Rinse podcast a week early too!