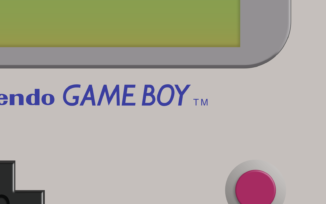 "Now you're playing with power; PORTABLE POWER!"
In the third of our series of single format console special podcasts, Leon, James and Leah stock up on AA batteries and fire up their Nintendo Game Boy handhelds for one last T-spin around the Tetris block. Along with contributions from similarly nostalgic members of the Cane and Rinse community, we explore the strengths and weaknesses of both the hardware itself and the machine's huge software library, as well as picking up a few fun facts and figures along the way.
This console special was edited by
Jay Taylor
.
Don't forget, in addition to getting the next one of these specials (The original Xbox), you'll also get our exclusive Patreon monthly podcast and the Cane and Rinse podcast a week earlier if you support our Patreon with just $1 per month!