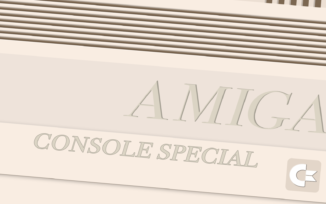 "Only Amiga makes it possible"
For the first time in our series of single format special podcasts, we reminisce about a computer, the 16, later 32-bit Commodore Amiga. Leon, Chris, Jesse, and One Credit Classics' Ben Cartlidge fondly remember their beige, keyboarded wonders, and the 4000 plus odd (often pirated) floppy disks that they played on them. We also share some marvelous 'Miggy memories from Cane and Rinse community contributors.
This console special was edited by Jay Taylor.
Don't forget, in addition to getting the next one of these specials (Sega Dreamcast), you'll also get our exclusive Patreon monthly podcast and the Cane and Rinse podcast a week earlier if you support our Patreon with just $1 per month!