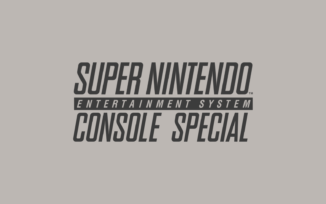 "Now you're playing with power; SUPER POWER!"
Everything about our latest single format special podcast is just super. Leon, Brian, Michiel and returning guest Ben Cartlidge – along with a slew of contributors from the Cane and Rinse community – remember Nintendo's initially reluctant but ultimately triumphant foray into the 16-bit market. The Super Famicom/SNES/SNEZ/Ess-Enn-Ee-Ess boasts perhaps one of the most glittering libraries of any machine, and in this show we get to take a long, lingering look back at its many successes (and a few failures) as a machine, and as a platform.
Music featured in this podcast
:
1.
Clockwork Mansion 4-1
by Masanori Adachi/Taro Kudo
This console special was edited by
Jay Taylor
.
Don't forget, in addition to getting the next one of these specials (Microsoft Xbox 360), you'll also get our exclusive Patreon monthly podcast and the Cane and Rinse podcast four weeks earlier if you support our Patreon with just $2 per month!