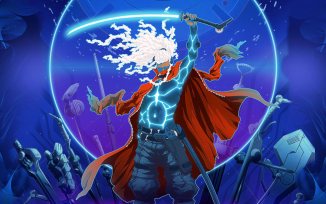 "Pull yourself together. Get out of prison. Kill the Jailer."
Furiously fast, furiously precise, and a furiously thumping synthwave soundtrack, Jacob, Charlotte, Michiel, and James discuss the furiously difficult Furi. Will The Game Bakers' 2016 Japanese-inspired, French-made action game leave them full of admiration or just furious?
Music used in this issue:
1. Time to Wake Up by Carpenter Brut
2. My only chance by The Toxic Avenger
Cane and Rinse 374
was edited by
Ryan Hamann
Remember, you can get an extended Cane and Rinse podcast a week early by supporting our Patreon for just $1 a month
You can subscribe using
iTUNES
or use our
RSS FEED
, or you can just simply
DOWNLOAD IT HERE
instead.