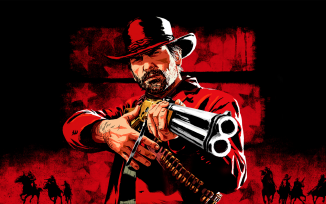 "This whole thing is pretty much done. We're more ghosts than people."
Welcome home, pardners. The Cane and Rinse videogame podcast returns for its ninth year with an expansive examination of Red Dead Redemption II. Camp out under the stars with Leon, Jacob, Jay, Josh, Rich and sundry passers-by as they sing paeans about the good times and share horror stories about the tragic times at the end of the old Wild West.
Music featured in this podcast:
1.
Honor, Amongst Thieves
by Woody Jackson
2.
That's the way it is
by Daniel Lanois
Cane and Rinse 401
edited by Jay Taylor
Remember, you can get an extended Cane and Rinse podcast FOUR WEEKS EARLIER by supporting our Patreon for just $2 PER MONTH
You can subscribe using
iTUNES
or use our
RSS FEED
, or you can just simply
DOWNLOAD IT HERE
instead.