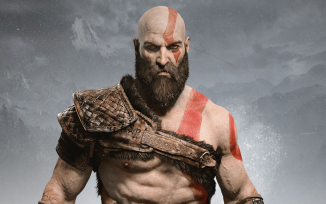 "Keep your expectations low boy, and you'll never be disappointed."
A serious assessment of Sony Santa Monica's soft reboot of the successful but stagnating God of War series. Leon, Brian, Josh and a pantheon of community contributors offer their opinions and experiences, running the gamut from blasphemy to worship.
Music featured in this podcast:
1.
Ashes
by Bear McCreary
2.
God of War
by Bear McCreary
Cane and Rinse 402
edited by Jay Taylor
Remember, you can get an extended Cane and Rinse podcast FOUR WEEKS EARLIER by supporting our Patreon for just $2 PER MONTH
You can subscribe using
iTUNES
or use our
RSS FEED
, or you can just simply
DOWNLOAD IT HERE
instead.