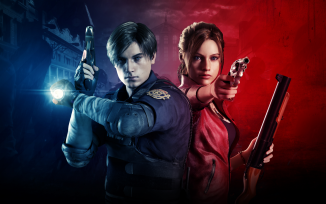 "Enough with this cat and mouse game."
After almost two decades of feverish speculation, Capcom finally brought us the remake of Resident Evil 2 that the fans craved in 2019. This comprehensive, ground-up retooling of the original boasted quality of life refinements to bring it in line with modern games, but did it recapture the 1998 magic? Enter Leon, Jon, Josh, Leah and a rabid horde of contributors to review. WE DO IT.
Music featured in this podcast:
1.
Save Room
by Shusaku Uchiyam/Zhenlan Kang
2.
Raccoon City
by Shusaku Uchiyam/Zhenlan Kang
Cane and Rinse 403
edited by Jay Taylor
Remember, you can get an extended Cane and Rinse podcast FOUR WEEKS EARLIER by supporting our Patreon for just $2 PER MONTH
You can subscribe using
iTUNES
or use our
RSS FEED
, or you can just simply
DOWNLOAD IT HERE
instead.